COMPANY PROFILE
OVERVIEW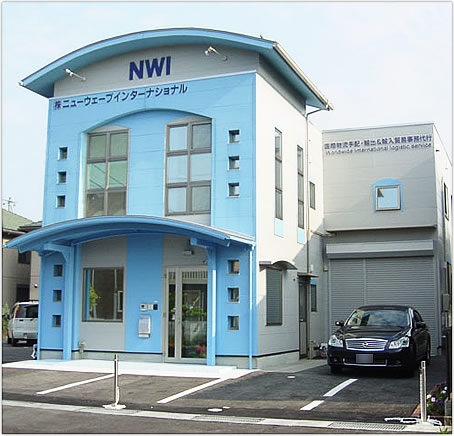 TRADE NAME
NEW WAVE INTERNATIONAL CO., LTD.
ESTABLISHED
JANUARY 4TH, 2001

Representative director

FUJIKO AKAI

BUSINESS
Total logistic care on export/import traffic.
Agency for shipping and consolidating companies.
Domestic freight forwarding arrangement.
Out-sourcing business on trading business.
Domestic and export sales on the skin care, healthy food and computer equipment.
Internet shop as "PerleALPHA-SHOP" selling beauty and healthy items.

LOCATION
13-7, 1-CHOME, KANNONJI SHIN-MACHI, YONAGO, TOTTORI-PREF., 683-0009 JAPAN
TEL NO
0859-38-1150

FAX NO
0859-38-1157
CAPITAL
¥8,000,000
BANK REFERENCE
THE CHUGOKU BANK, LTD.
THE TOTTORI BANK,LTD.
THE SAN-IN DOGO BANK, LTD.